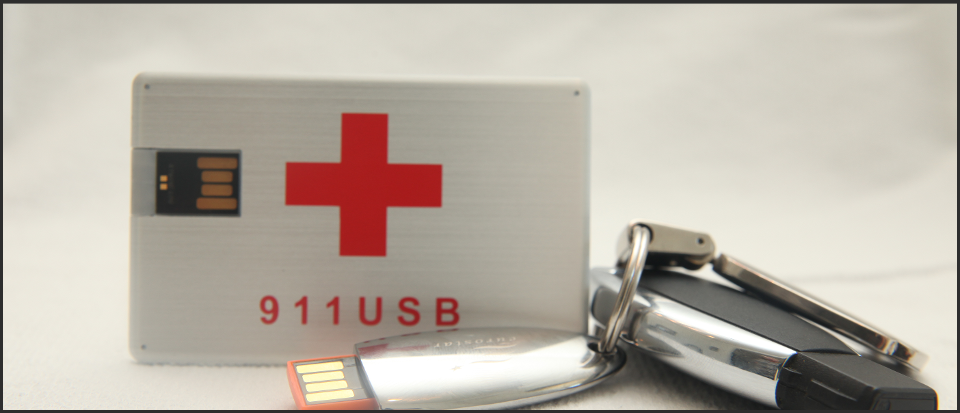 Information
---
The easiest way to put your info onto the USB device is to get your medical records from your doctor / hospital or pharmacy. Paper copies can be scanned onto the USB or you can take a photo with your cell phone & email the photo to yourself or whom ever is helping you place your records onto the 911USB . If you get your records on a CD, those files can be easily transferred to your USB device. If you get access to your medical records through a doctors / Hospital web portal, you can select "save as pdf" in the printer menu and save the documents directly from the portal to the 911USB.
Below is an example of a few of the forms that will be provided on each 911USB
Reference Links
---
GOOGLE is an excellent source for blank forms & templates. You can also create your own forms or simply take a cell phone picture of the information.
NOTE- Many states require a specific form for medical directives & DNR requests.  
*As with all of your medical records, keep a hard copy in a secure place as a back up. 
More Forms are included with each 911USB!